Kleistone Studio is run by a small two-women team. We have been dreaming of opening our own ceramic studio for years and are so excited to get to know you!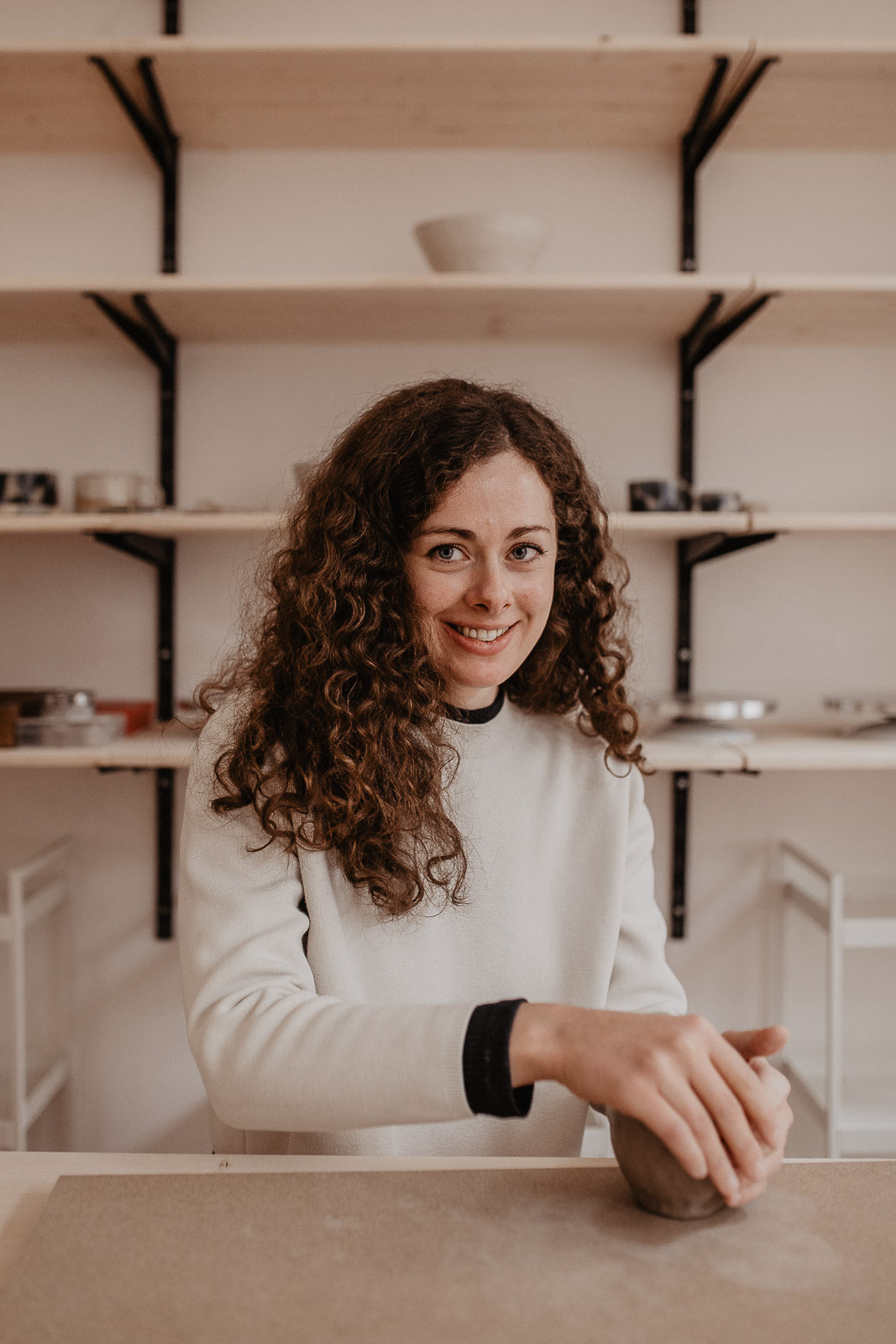 Kate Smallshaw
Originally from the south of the UK, Kate now makes hand built ceramics in Berlin under her own label PINCH&COIL.
Her work is centered around experimenting with traditional hand building & mark-making techniques, creating one-off or very small run collections.
All her pieces are made in a hands-on way, from building the form, to applying the decoration. Each piece is completely unique and made to be treasured.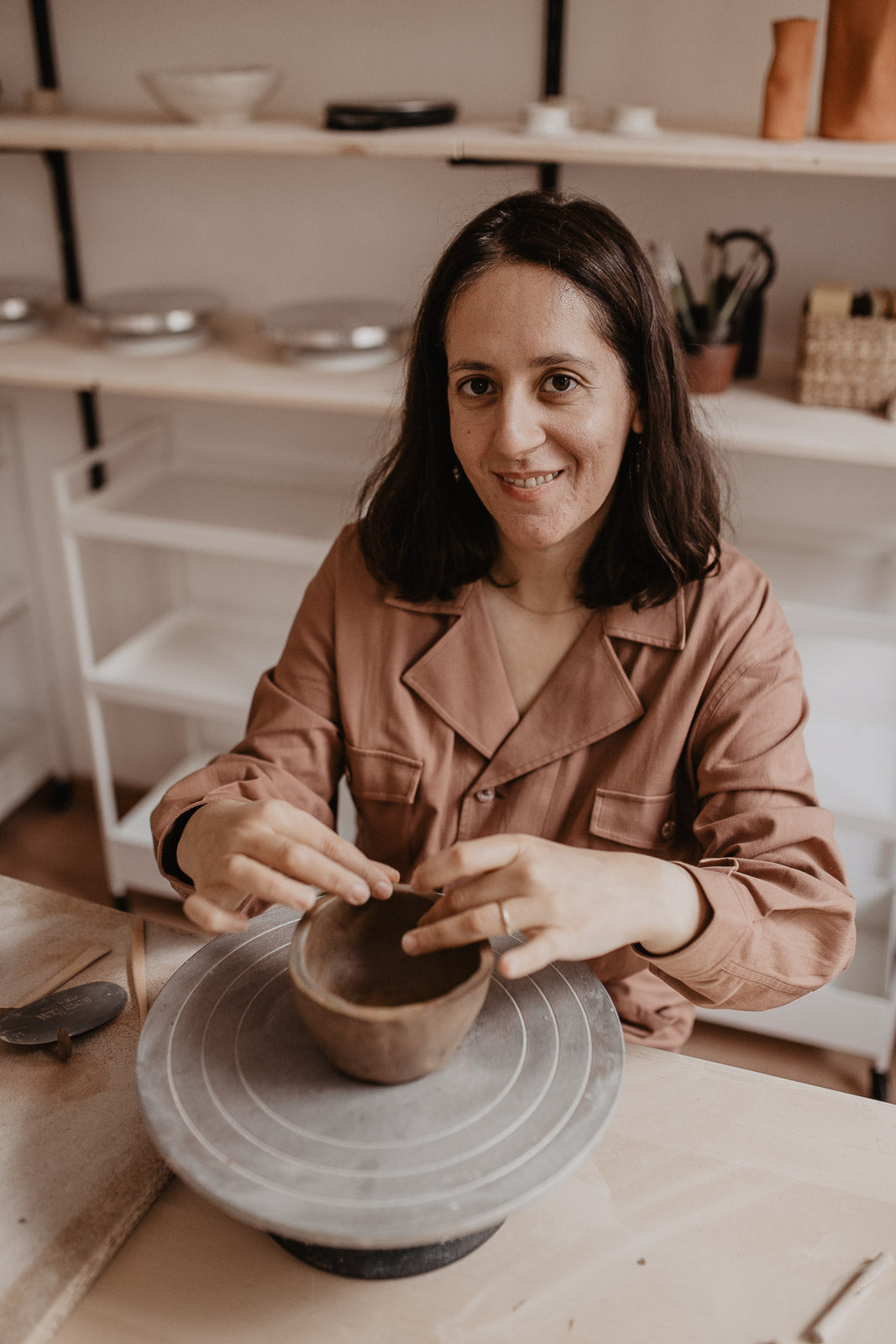 Elisabetta Lombardo
Elisabetta discovered clay while looking for a way to destress from her work in technology. After leaving the tech industry, she now makes functional ceramics using hand-building techniques.
Her pieces express rustic luxury and are released in small batch collections. She teaches classes and also runs her label Mesh & Cloth.